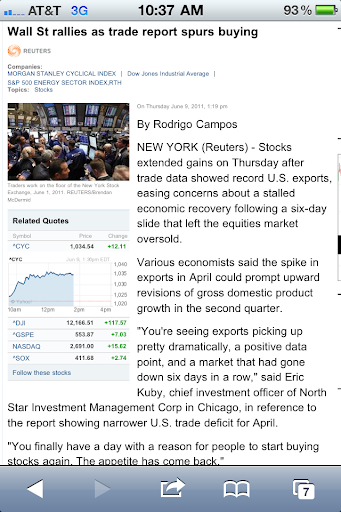 Just when things seemed to be getting worse, exports fuel stock rally.

Hey, we all needed that, right? The drumbeat of negativity was getting too loud.

So... Is this the summer trading range? Seems like that March low was an important number.

This could just be a one day winder but we will take it.