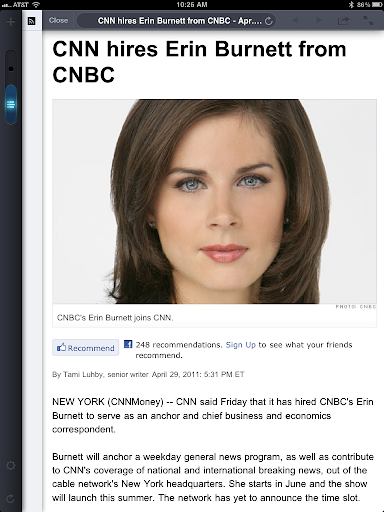 Erin Burnett leaves CNBC and joins CNN.

Biggest story of the week alert!

Well, I think Erin should strike while the iron is hot. The stock market is at bull market highs, and investors are getting more excited about equities. CNN wants to tap into this renewed enthusiasm by launching a TV show.

Why not cash in?

I have had ATT U-verse since January, and I have no idea where CNN is on the channel line-up. That probably won't change. While I will miss Erin on CNBC, I'm sure the top brass are combing college campuses for a hot coed to replace Erin on Squawk Box.

Good luck, Erin!